Oakland based artist Pretty Kenny turns up the funk in his latest single "For the Party"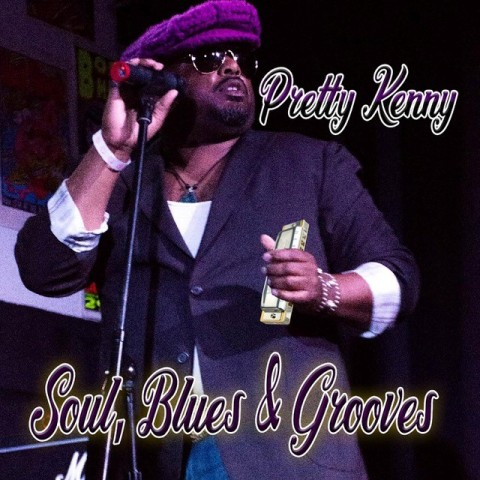 Kenneth E. Johnson, popularly known as "Pretty Kenny" is a talented new singer to look out, for those who love Hip Hop, soul, and Funk music. A native of Oakland, CA, Kenny began performing at the young age of five as his grandfather would have him dance for patrons outside The Shalamar-a once-popular Blues club located in North Oakland. His mother's background in theater and father's love for blues also shaped Kenny's love for different music genres and instilled confidence in him to perform on stage since the age of seven. Fast forward to present, he is rapidly growing in popularity, with the release of his single "For The party", a groovy, and funky track that appeals to a wide range of music lovers.
"My mother and fathers' love for the arts is the foundation for what this current venture in my life is all about," states Johnson. "I've lived the life of a bluesman and now I just want to share those stories and tales through my music."
During his high school years, Pretty Kenny joined a popular dance troupe in the early 1980s called the "Sexy Dancers". The group performed amazing individual and group acts to R&B and Hip Hop music. After completing his high school, Kenny joined the military but didn't leave music and formed the rap group B.F.B. (Brothers for Brothers), with four of his fellow soldiers. They opened up for several artists such as EPMD, RUN-DMC, and Brenda K. Starr. This was the time he realized his talent and love for performing and entertaining people.
Pretty Kenny was way ahead of his time in the Hip Hop industry of the early 1980s. While the genre was very joke and party-oriented, Kenny's serious discourse surrounding relationships, heartbreak, and sexual content would not appear until several years after returning from duty in 1989 to find Oakland amid a musical renaissance with artists like Tone-Toni-Tony, Too Short, MC Hammer, EnVogue, and Digital Underground reaching unprecedented popularity.
Eventually, Kenny started working in a 9 to 5 job and continued following his musical passion on the side. He started managing artists and promoting parties in Oakland and San Francisco under 7 Broke Brothers Entertainment and later 4712 Music. Kenny's music is a reflection of his life events, including failed relationships, infidelity, finding love and enjoying life.
"People shouldn't be afraid to sing about life's ups and downs or produce music that fits that emotion. All I want to do is tell a few stories that people can relate to and have a good time doing it", Kenny adds further.
More information about Pretty Kenny and his music can be found on his official website prettykenny.com.
Media Contact
Company Name: Open Lane Music
Contact Person: E. Houston
Email: Send Email
Country: United States
Website: prettykenny.com