Acne Vulgaris Pipeline Insights 2021: DelveInsight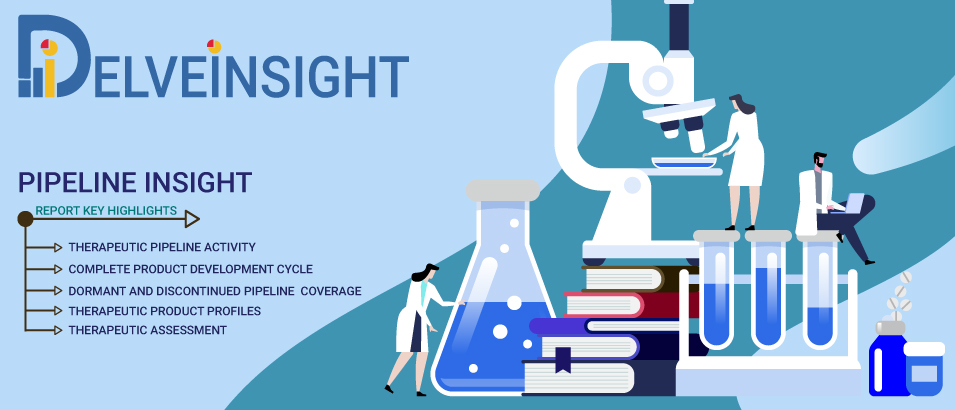 Acne Vulgaris Overview
Acne Vulgaris is a common chronic inflammatory disease of the skin. It is a disease that affects the pilosebaceous units of the skin and may result in inflammatory or non-inflammatory lesions. Acne Vulgaris can present with inflammatory and non-inflammatory lesions chiefly on the face but can also occur on the upper arms, trunk, and back. The study of the Global Burden of Disease (GBD) reported that AV affects about 85% of young adults aged 12-25 years.
DelveInsight's, Acne Vulgaris Pipeline Insight, 2021," report provides comprehensive insights about 22+ companies and 22+ pipeline drugs in Acne Vulgaris pipeline landscape. It covers the pipeline drug profiles, including clinical and nonclinical stage products. It also covers the therapeutics assessment by product type, stage, route of administration, and molecule type. It further highlights the inactive pipeline products in this space.
Download Free Sample Report– https://www.delveinsight.com/sample-request/acne-vulgaris-pipeline-insight
Acne Vulgaris Companies
Sol-Gel Technologies
Bausch Health Companies
AOBiome
Boston Pharmaceuticals
Eligo Bioscience
Suzhou Kintor Pharmaceuticals
Shanghai Fudan-Zhangjiang Bio-Pharmaceutical
Vicuron Pharmaceuticals
Galderma
And many others
Acne Vulgaris Symptoms
Acne vulgari is characterized by noninflammatory, open or closed comedones and by inflammatory papules, pustules, and nodules. Symptoms of AV are known to be affecting the occurrence of depression, leading to a lower quality of life in its patients, especially adolescents. Psychological comorbidities, including depression and anxiety, have been associated with AV.
Acne Vulgaris Causes
The four main factors that cause acne are:
• Excess oil (sebum) production
• Hair follicles clogged by oil and dead skin cells
• Bacteria
• Inflammation
Acne Vulgaris Pathogenesis
Acne affects the pilosebaceous units of the skin which presents with a variety of lesions at various inflammatory stages, including acne scars and hyperpigmentation. The four main pathological factors involved in the development of acne are the increased sebum production, irregular follicular desquamation, Propionibacterium acnes proliferation and inflammation of area.
Acne Vulgaris Diagnosis
The diagnosis is generally established by identifying of quantity and morphology of the lesions. Their morphologies are divided into the noninflammatory comedones, termed as open (blackheads) or closed (whiteheads) and the inflammatory lesions, termed as papules, pustules, cyst, or nodules. There are several of differential diagnosis of AV, such as acne rosacea, folliculitis and boils, milia, and pityrosporum folliculitis.
Acne Vulgaris Treatment
The main goal of acne treatment is to control and treat existing acne lesions, prevent permanent scarring as far as possible, limit the duration of the disorder and to minimize morbidity. Treatment options includes topical therapies (retinoids, and antibiotics), systemic therapies (retinoids, antibiotics, and hormonal), and complementary and alternative medicines (CAM). The physical therapies such as comedone extraction, cryoslush therapy, cryotherapy, electrocauterization, intralesional corticosteroids and optical treatments are also used.
Twyneo: Sol-Gel Technologies
BOS-356: Boston Pharmaceuticals
Inquire Buying Report– https://www.delveinsight.com/sample-request/acne-vulgaris-pipeline-insight
Table of Content
Introduction
Executive Summary
Acne Vulgaris: Overview
Pipeline Therapeutics
Therapeutic Assessment
Acne Vulgaris – DelveInsight's Analytical Perspective
In-depth Commercial Assessment
Acne Vulgaris Collaboration Deals
Late Stage Products (Phase III)
IDP 126: Bausch Health Companies
Mid Stage Products (Phase II/III)
Ivermectin topical: Galderma
Early Stage Products (Phase I)
BOS-356: Boston Pharmaceuticals
Preclinical/Discovery Stage Products
EB-005: Eligo Bioscience
Inactive Products
Acne Vulgaris Key Companies
Acne Vulgaris Key Products
Acne Vulgaris- Unmet Needs
Acne Vulgaris- Market Drivers and Barriers
Acne Vulgaris- Future Perspectives and Conclusion
Acne Vulgaris Analyst Views
Acne Vulgaris Key Companies
Appendix
Request Free Sample Report– https://www.delveinsight.com/sample-request/acne-vulgaris-pipeline-insight
About Us
DelveInsight is a Business Consulting and Market research company, providing expert business solutions for life science vertical and offering quintessential advisory services in the areas of R&D, Strategy Formulation, Operations, Competitive Intelligence, Competitive Landscaping, and Mergers & Acquisitions.
Contact Us
Yash
Media Contact
Company Name: DelveInsight Business Research LLP
Contact Person: Yash Bhardwaj
Email: Send Email
Phone: +919650213330
Address:304 S. Jones Blvd #2432
City: Las Vegas
State: NV
Country: United States
Website: https://www.delveinsight.com/