Challenge the bias, find the facts, and act on the truth, with FACTIVISM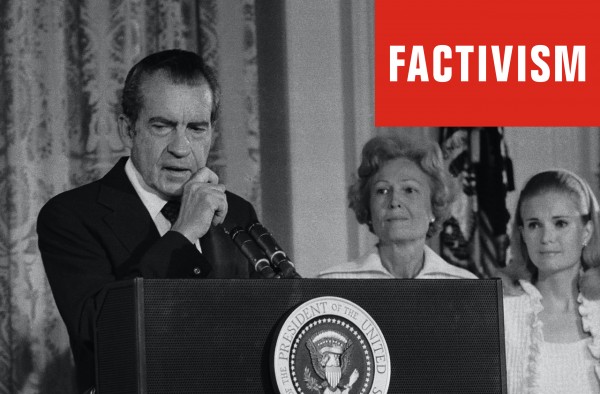 Today the world is a very grey place. People no longer know whether the stories being told to them are true or not and the information on the internet is far from reliable. So, where to go when people seek the truth? FACTIVISM is a digital ecosystem that is designed to challenge bias and find reliable information so that people can act on the truth.
The creator of FACTIVISM is building this digital ecosystem after realising that the loss of impartial journalism has made the world lose sight of the complete truth. He says,
"I realize you can't change a global system overnight. Perhaps you can't really change people. But what you can do is help find the truth and encourage them to act on it."
The FACTIVISM ecosystem is made up of 3 things- a browser plugin powered with AI that helps people identifying bias in online news; a great peer review system that links people with existing main stream media articles; and a publishing platform that delivers stories from professional contributors.
The platform will allow you to contribute to FACTIVISM by becoming a donor through Patreon, a writer, or a reader. As a reader, people can log in to the browser plugin and flag articles that they think contain bias, inaccurate, or lack evidence. As a writer, people are encouraged to submit a peer review of different articles within their domain experience. These articles will be published on the FACTIVISM platform.
FACTIVISM launched a crowdfunding campaign on Kickstarter, and through this campaign, it aims at raising $382, 263 by March 4, 2021. As of now it's gaining popularity and with your help stands a great chance of success. People can pledge as little as 2 dollars, as every penny counts. The site hopes to go live by the Autumn of 2021.
The creator of FACTIVISM says "If we exceed our funding goal we aim to develop a discussion platform. With current worrying developments in the US and other nations where social media and big tech are selectively censoring debate, we think it is more important than ever that we promote healthy discussion around important topics in the media."
More information about FACTIVISM can be found on its Kickstarter page through this link.
Media Contact
Company Name: Factivism.co.uk
Contact Person: Adam Norbury
Email: Send Email
Country: United States
Website: www.factivism.co.uk