Group 4n Now Offers a Full Range of House Construction Services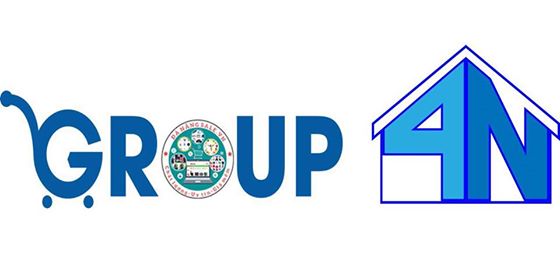 It has been confirmed that GROUP 4N now offers an expansive range of house construction services throughout Da Nang City, Vietnam
Da Nang City, Vietnam – September 8, 2020 – It has been confirmed that GROUP 4N now offers an expansive range of house construction services throughout Da Nang City, Vietnam.
"The construction of houses in Da Nang City is fraught with many difficulties, and they involve a lot of issues. In addition to the possible problems associated with immediate construction, there are several designs and regulatory requirements to follow. First, you should ensure that the site is ideal: its size, accessibility, soil type, etc. That said, you can easily get rid of these problems with the help of GROUP 4N, which has proven itself in this area. Moreover, we are intimately familiar with Da Nang City and its climate, we will also take care of all the paperwork, such as building permits and estimates," said Phan Thanh Nguyễn, while talking about the company.
GROUP 4N is based in Da Nang City, and they build houses from sketch to interior finish. They use premium quality material, which reduces costs in the long run.
GROUP 4N boasts a team of thirty-five professionals that guarantees quick completion of your house while maintaining standards and requirements on safety, quality, and compliance with technological processes.
GROUP 4N is committed to offering affordable and premium house construction services. Their conviction to provide such quality services is due to their experienced team of professionals whose priority is to make the house's construction process conform to each client's dreams and desires.
Since 2016, GROUP 4N has served clients in Da Nang City and has cemented itself as one of the most trusted and called upon house construction companies. And this is due mainly to:
Affordable Cost: The company is known as the most budget-friendly house construction company in the area, happily serving clients for many years.
High Quality: The company utilizes only premium quality materials to build houses. And this has set them apart from other companies in the industry.

Professional Team: The company calls on a team of skilled employees to carry out its house construction duties, unlike other companies who employ unskilled workers.

Design: GROUP 4N uses the latest technologies to create projects that fully meet the customer's requirements and desires.

For four years, GROUP 4N has offered a full range of construction services. They possess the skills and expertise that allows them to construct any house. Notwithstanding, they still pay for their team members to attend regular state-of-the-art workshops and innovative construction exhibitions. And this explains why they are still the number one choice for house construction services in Da Nang City. With GROUP 4N, customers do not have to worry about any problems during house construction.
For more information, contact GROUP 4N at [email protected], or via phone at 0935373173.
Media Contact
Company Name: GROUP 4N Co., Ltd     
Contact Person: Phan Thanh Nguyen
Email: Send Email
Phone: 0935373173
Country: Vietnam
Website: https://group4n.com/